Important Questions to Ask Your Roofer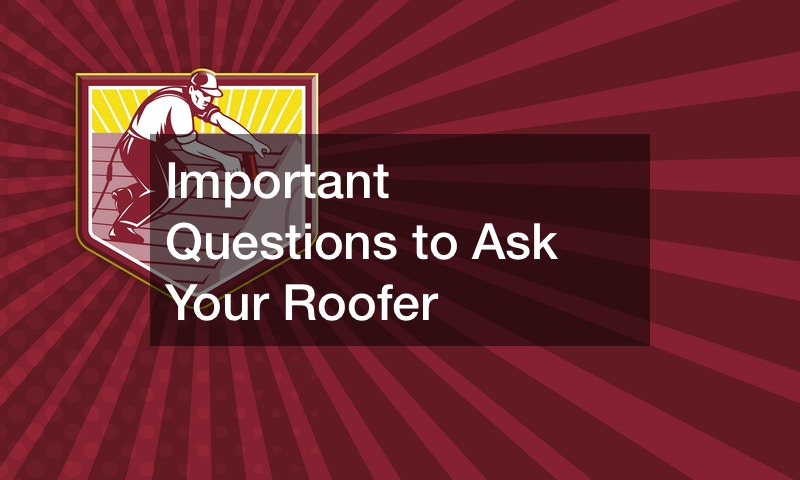 Hiring a quality roofer is important to making sure your home has adequate protection from the outdoors and proper insulation for energy efficiency. Unfortunately, not all roofers reach the bar. Here are a few important things you need to ask a roofer about before you hire them to do work on your home.
The first thing you need to make sure of is that the roofer is licensed and insured. If the roofer doesn't have a license, that means they have not gone through the prerequisite work to be a professional roofer, according to your state. If they aren't insured, any accidents that occur during a job will incur more costs for the homeowner.
The next question to ask is if the roofer works with any specific manufacturers. Roofing material can vary greatly. You want only the best for your home. Also, if a roofer is certified with one of the larger roofing manufacturers, it means they know exactly how to install, repair, and maintain those materials.
You also need to ask your roofer about the price and get a contract in writing before work begins. If you don't get the price in writing, you may be overcharged later on during the project. For more information, check out the video above.