How to Refinish Your Flooring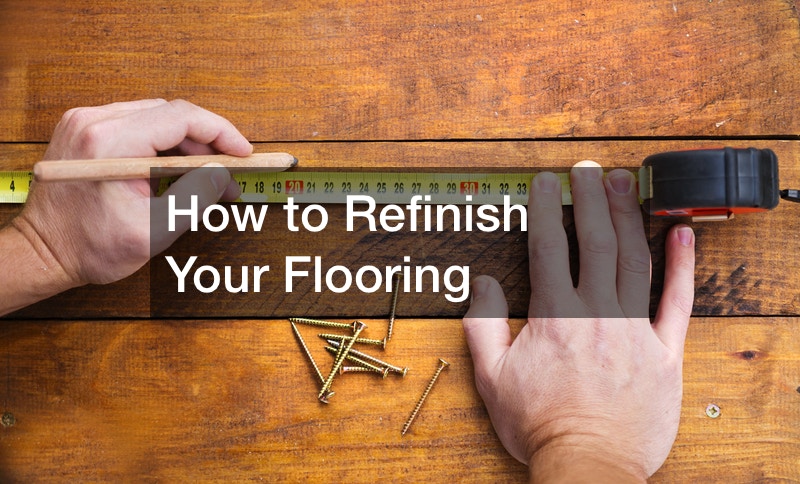 DIY floor refinishing projects require a significant amount of preparation, from ensuring that your floor is solid hardwood and not engineered or layered wood, to prepping the space, sanding the floor, and applying stains and sealants.
Testing the wood is simple: examine the end grains from a single floorboard. If you see any layers, the floorboards are not hardwood.
Leave engineered floor refinishing to professionals.
The preparation consists of removing furniture and decorative items, pulling up carpet, removing molding, and ensuring no nails, tacks, or staples could tear the sanding disks.
Cover everything except the floor with plastic and painter's tape to prevent dust infiltration. Sand the entire room to bare wood using a random orbital sander loaded with coarse-grit sandpaper, then switch to a hand sander and same-grit paper to finish the edges. Use a detail sander to do the room's corners and finish with a sanding screen and mineral oil-soaked cloth for the smoothest floor surface.
Your floor may need three passes with finer-grained sandpaper before staining. Your floor may also require two to three days per coat to dry before you reattach the molding and bring your furniture back into the room. Enjoy your new-to-you refinished floor!.