Transform Your Basement Into a Creative and Functional Living Space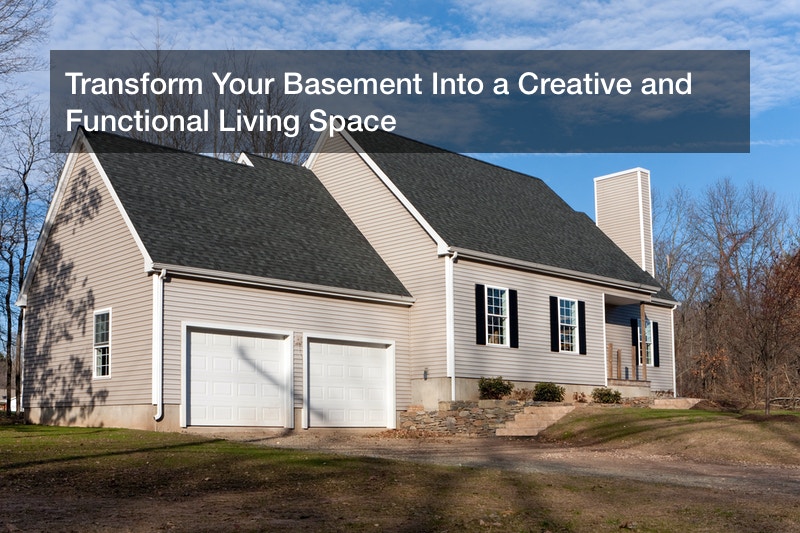 One of the easiest ways you can add usable square footage in your house is by converting the basement into an extra livable space. Basement renovations also improve your home's value and it's depending on how you choose to customize your, it's really worth the investment. However, instead of just creating an extra guest bedroom from your basement, you could actually make this place more comfortable as it is functional.

The cost of basement remodeling will vary depending on project specifications. Basic renovations, assuming you are only upgrading a finished basement, could range anywhere between $5,000 to $8,000. But if the basement hasn't been finished, meaning the walls are not insulated and no flooring has been done, the average rockets to $15,000 upwards. This could seem like a lot, but consider that it could cost two times to build an extension room, then basement renovations are a great bargain and investment.

Basement Renovations for Modern Time Living
A basement could give you a space size twice your living room and therefore you may want to think of creative and efficient ways to better make use of this additional space. With a little consideration, you can transform your basement space into something more functional for the entire family. Here are simple but creative ways of utilizing your basement space.

Kids' Playroom

Sometimes it becomes impossible to get work done around the house with kids running all over and constantly in your way. If this pretty much sums up what you go through daily as a stay at home mom, then you may need to consider turning the basement into a fully-fledged kids playroom. Well, the new room should be playful to deter the kids from playing in the living room, especially when you're doing house chores or hosting guests and don't want kids to interrupt.

For the playroom, you'd want to equip it with interesting toys, musical instruments, games and crafty objects that children would fancy playing with and keep them engaged while smoothly completing your chores.

Home Office or Studio

For those yet to have children and have flexible careers that allow working from home such as artists, freelancers or bloggers, a basement could serve as a nice working space. You could transform the space to suit your taste and preferences by creating an ideal working space for your business meetings or a display room for your works. This allows you the convenience not having to travel for long to get your place of work while eliminating the overhead costs that come with renting a commercial office space.

You probably wouldn't like your home office to appear like a conventional commercial office. So consider sprucing up the look with nice fabric sofas or office lounges, executive desks, a computer, storage cabinets and anything that would make the place more lively. Add live plants or even a portable fish aquarium for a more cozy office look.

Additional Living Space

Well, most homeowners rarely consider the basement when looking to add extra accommodation space for their growing families. You might have bought or built your current house with only one or two kids in the family, but many years down the line you are blessed with a handful and probably living with other relatives. This could feel congested if the house or the apartment is small, and if you consider the cost of building an annex room is not viable, basement renovations are your best options. The transformed basement will allow you more space to raise a family and accommodate more members as the number keeps on increasing. It also creates a spare room for your guests, and you'll feel comfortable hosting friends and family.

There plenty of basement renovations that could make the new space feels more useful, but the above-mentioned ideas can significantly improve your quality of life and increase your property market value should you consider to sell it in the future. However, the return on investment due to basement renovations isn't always 100%, and therefore the remodeling project should be based mainly on creating functional living spaces rather than affecting your home's market value.