What to Expect From Your Concrete Pool Installation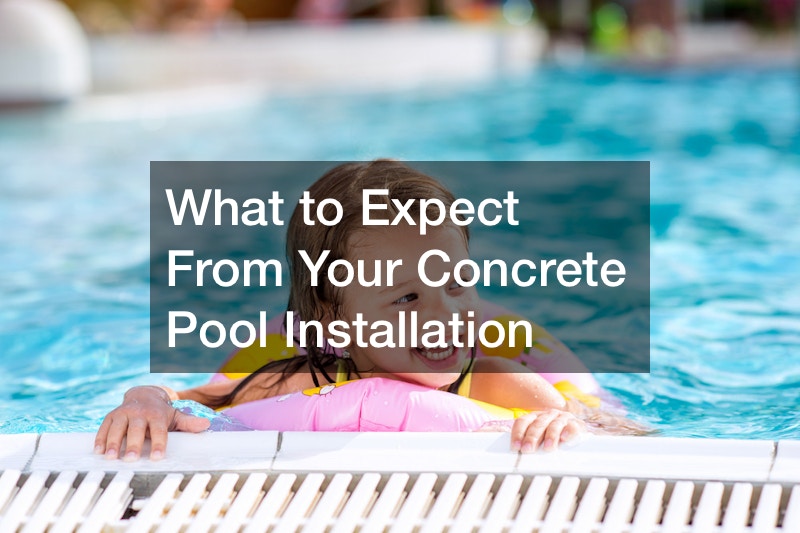 You may be fortunate enough to be considering constructing a concrete pool in your backyard. This video shows you everything you need to know before making the decision and getting started.
The first thing to know is that you are not going to get a concrete pool overnight. On average, installation takes 3-6 months. This means not only that you had better be sure about your decision, but you may need to be thoughtful about timing construction to have the pool when you want it.
In a place with a real winter, you will want to get things started in fall to ensure that you will be swimming in your pool come summer.
An important thing to know about concrete pools is that the chemistry needs to stay balanced. Concrete inground pools stain and degrade more easily than other types of pools. Even when you keep the chemistry right, you will have to resurface your pool every 10 years or even more frequently. Contrast this to a fiberglass pool which never needs to be resurfaced. Resurfacing takes time and costs thousands of dollars, so consideration of a concrete pool involves more than a one-time payment.
.