Choosing Between Fence Types Cedar vs. Vinyl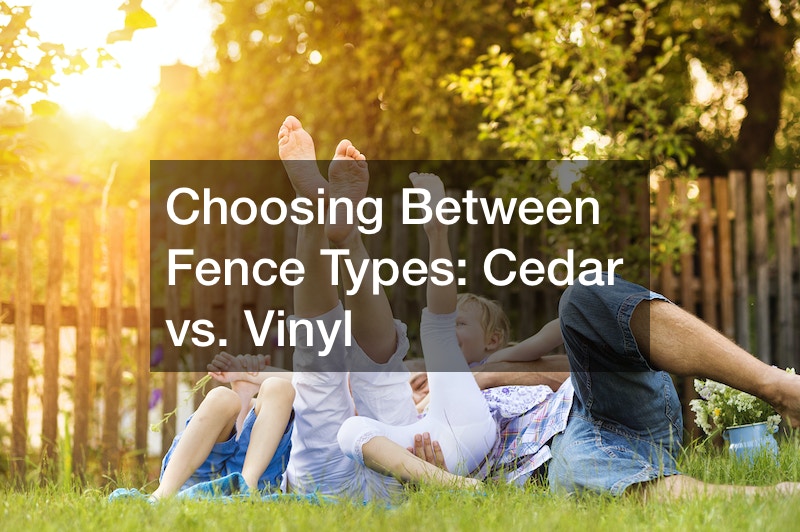 Cedar wood and vinyl are two of the most popular fence types for homeowners across the country, but how do you know which material is best for your yard? If you're thinking of installing a new fence, here's what you should know to decide which type you want.
Cedar and vinyl have relatively similar installation costs, but vinyl is a bit more expensive. However, wood fences like cedar require a stain finish to protect them. This will usually add more than $1,000 to the total cost of the fence.
You'll typically need to restain a wood fence every three to four years to ensure that it lasts a long time. This means that while a vinyl fence will cost you more upfront, a cedar fence will cost you more in the long run.
If you're planning to have a new fence built in your yard, vinyl is the best material to opt for. Not only is vinyl less expensive than cedar; it is also relatively low-maintenance. With a vinyl fence, all you need to do is periodically rinse off any dust, pollen, or mold that collects on it. After having your vinyl fence installed, you won't need to call a contractor again unless it breaks and needs to be repaired.