Choosing a Tank or Tankless Commercial Water Heater for Your Property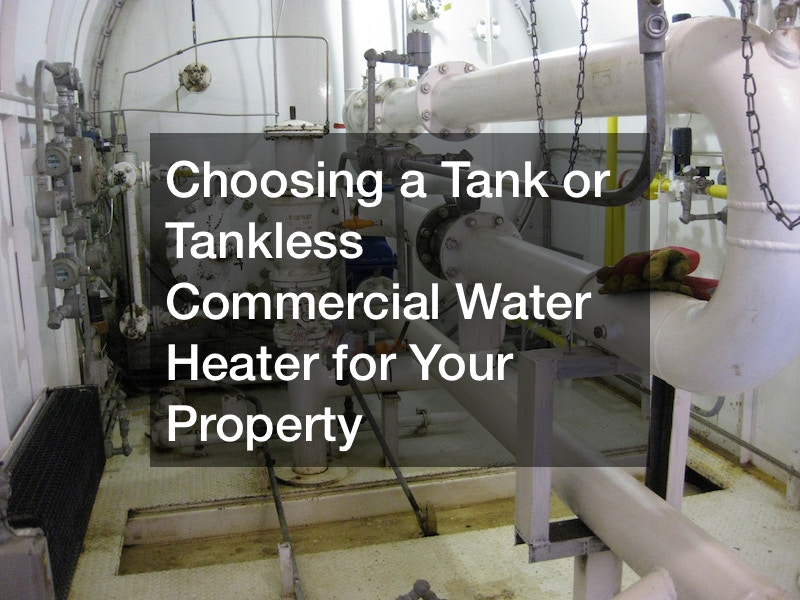 Suppose you're wondering what kind of commercial water heater you should get for a commercial project. In that case, you have to check out the Youtube video, "Tankless vs Tank Water Heaters for Commercial Applications." They describe the differences between tank and tankless models and why one of them might be better, so let's find out more!
One of the reasons why tankless water heaters are becoming more popular is that they're smaller. Most of the time, people have water giant water heaters stored in a utility closet, taking up way too much space.
Additionally, they might suffer from water damage in the future if there's a leak because of the liquid stored in the unit.
One of the benefits of the tankless model described in the video is that you don't need to have a specific amount of water flowing for it to work, which is often a problem with other tankless designs and why some people prefer tank heaters. Another benefit is that they save energy. Not only do they modulate the gas and electric power used to the precise level necessary, but they also shut off automatically when not needed.
You can check out the rest of the video for more details about choosing between the tank and tankless models, and later, you can decide which commercial water heater will work best for your project.