Bathroom Remodeling Trends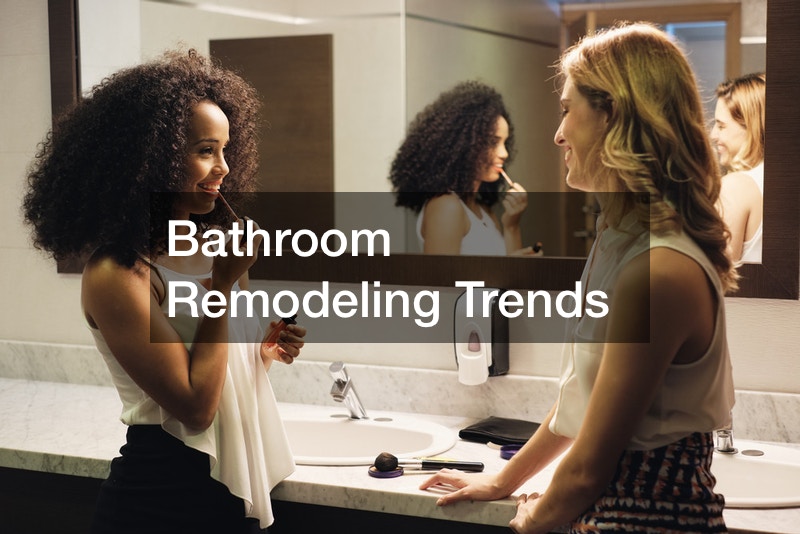 Bathroom remodeling can be a fun but time-consuming process. Here are some design trends to help you brainstorm your perfect bathroom layout.
Statement Lighting
For good lighting and eye-catching detail, add a statement pendant or even chandelier to your bathroom. It will provide functional lighting and is a unique addition for a bathroom.
Go Bold
In the past, clean and white colors have been used in the bathroom, but nowadays it seems a bit too boring. Design your bathroom as a fun and expressive space with bold colors and patterned tile arrangements. You can also use graphic wallpapers or natural elements, like stone, wood, and concrete.
Shower & Bath
Instead of the traditional shower and bath combo, think about a freestanding tub and spa shower. It will require more space, but it creates a high-minded and relaxed environment.
Updated & New
In general, don't be afraid to add something you've never had when you're redesigning your bathroom. You want the area to be refreshing to you if you're investing so much money and time. On top of that, there are so many new technologies to incorporate, like smart toilets, heated floors, waterfall showers, and more.
Follow these tips and watch the video above to get the most out of your bathroom renovation.
.