Six Benefits Of Adding Hardscapes To Your Backyard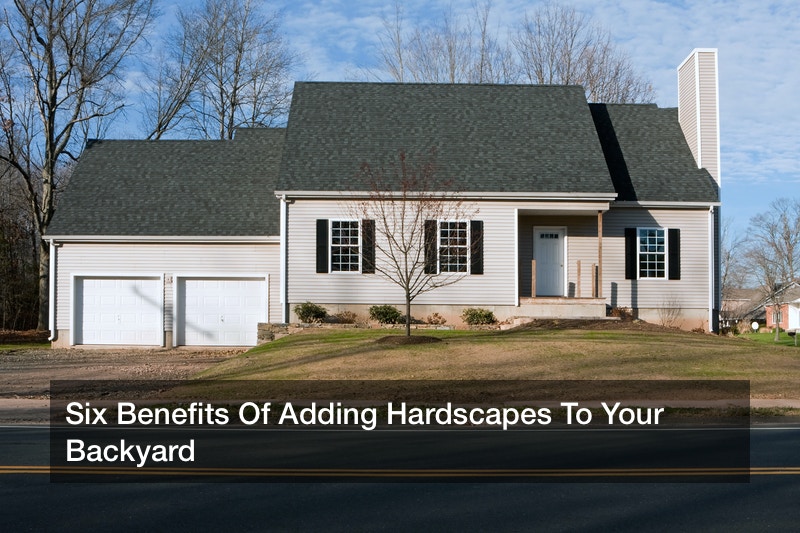 When it comes to maintaining their home, there's no doubt homeowners love landscaping. Each year the lawn care industry sees billions of dollars in revenue—including more than $6 million last year—as Americans spend big maintaining lawns, planting flowers, removing weeds and generally making their backyards look pristine.


But for as nice and superb as a freshly mowed backyard, bordered by hundreds of pretty flowers looks, there's no doubt it takes a lot of money to maintain. It's been estimated that the average American spends about four hours a week maintaining the lawn. Added up, there's more than 200 hours a year spend on lawncare.


One way to take landscaping to the next level and to cut down on the time spent maintaining a lawn is to do hardscaping. If you're unfamiliar with hardscaping, it's a way of incorporating man-made features and additions into landscaping. Hardscape materials can be used to create fountains, patios, driveways, roads and even decks. Hardscape materials used to create some of these features can include stone, wood, metal, gravel, brick and mulch.


Simply put, hardscaping allows homeowners to have a more stylish and sustainable backyard and offers many benefits including:
Easy maintenance: One of biggest benefits and advantages to working with hardscape materials is the pieces that are created are very easy to maintain. Once a design is created, it can stay in your backyard, your front yard or wherever you're doing landscaping for many years. That means you won't need to constantly be trimming, pruning or mowing your yard because your hardscape structures will remain intact.
Higher property value: Using hardscape materials to add some truly unique elements to your back yard not only looks good, but it can also increase your property value. Lanscaping can raise property values as much as 12% and hardscaping may raise it even more than that. Whether you know it or not, creating such a unique space, you're adding more usable square footage to your property and giving them another reason to buy your house if you ever sell it.
Entertainment value: Using hardscape materials to add things like a patio or a deck can create space that's almost an extension of your home. A backyard hardscape which incorporates things like an outdoor kitchen or a fire pit or a lounging area makes your backyard area more enjoyable, especially in months with nicer weather. You can even add a place for watching movies to really make your backyard an entertainment area.
More dimension: No longer does your backyard have to be flat and wide-open with nothing in it. Using hardscape materials, the only limit is the imagination. You can dimension to your backyard with winding walkways, edges and levels to create a space that looks great and has a lot of depth.
Less erosion: With careful and effective planning, hardscaping your backyard space can also reduce erosion because it usually creates barriers where erosion is likely to occur. This keeps your yard intact and helps you avoid major issues down the road.
Water efficiency: If you live in an area where drought is a common occurrence, hardscaping is an effective way to cut down on water waste. Rather than wasting gallons upon gallons of water to maintain your lawn all spring and summer, you can practically go water-free since you won't have to worry about maintaining plants, shrubs or flowers.

By using hardscape materials to create unique items like walkways and patios, homeowners can truly transform their backyards into special spaces. Hardscaping can add entertainment value to a backyard, increase property value, add dimension to a backyard and generally help homeowners maintain their backyards for many years to come.

If you're thinking about adding hardscapes to your backyard, talk to folks at your local home improvement store. They will be able to help you come with an effective plan and help you figure out what kind of hardscape supplies and landscape supplies you'll need.