Build a Backyard Studio or Office for Private Work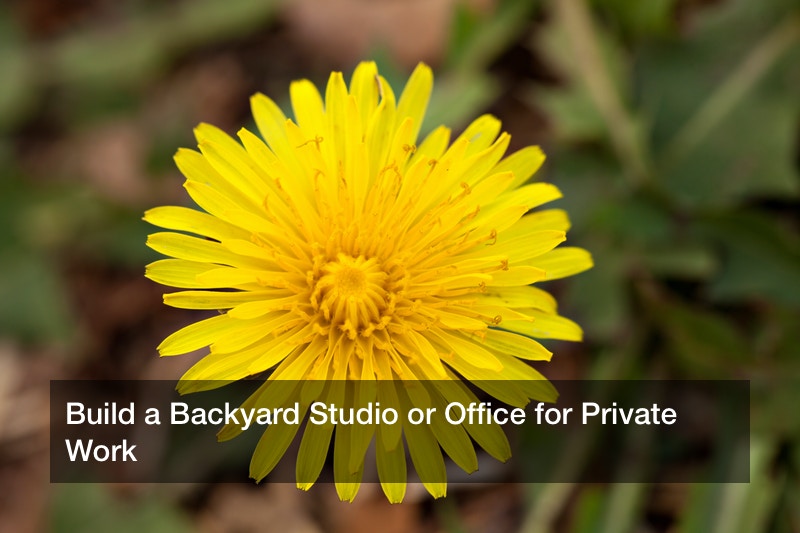 If you need a quiet place to do work, whether it's for a job or a hobby, there may not be a space in your home that can accommodate it, especially if you have a family. A home office tucked away in the corner of the basement might do the trick, but even then, you may face distractions from noise and interruptions. Going somewhere else, such as a coffee shop or co-working space, might be an option, but that can add time and expense. A better option may be to have a quaint studio or office elsewhere on your property.

There are a number of choices for a quaint studio depending on the size of your property and its ability to accommodate other structures. A shed could host a backyard office or studio, especially if you just need a place to do occasional work. A typical size for a backyard office shed is about 10×12. However, the drawback to this is that a shed would not have heating and cooling, so it could only be usable at certain times of the year. A small accessory dwelling would be another option for a backyard studio. This would cost much more, as it would be built to the standards of a small home, with insulation, heating and cooling and electrical hookups. You also could run into issues with your local zoning code, because many cities either don't allow or highly regulate what they consider to be accessory dwellings. And a shed that is a certain size or a certain height likely will require a building permit and inspections.

If you have a garage that is large enough or if you have room to expand, you might create a quaint studio either on the first or second floor of your garage. This, again, can be a very expensive option. Adding onto your garage and making a space that can be used as a studio or home office can easily cost several thousand dollars. You might also be able to use such a space for other uses as well, such as a workout room or a guest house for visitors.

If you need a private place to work that's on your property but not in your home, you do have options. If you want more than just a utility shed, there are backyard studio kits and backyard office kits that have the specific layouts and materials needed to make the studio a place for work rather than just storage. You also may be able to remodel space in your garage or add onto it.