How to Wash a Concrete Pool Deck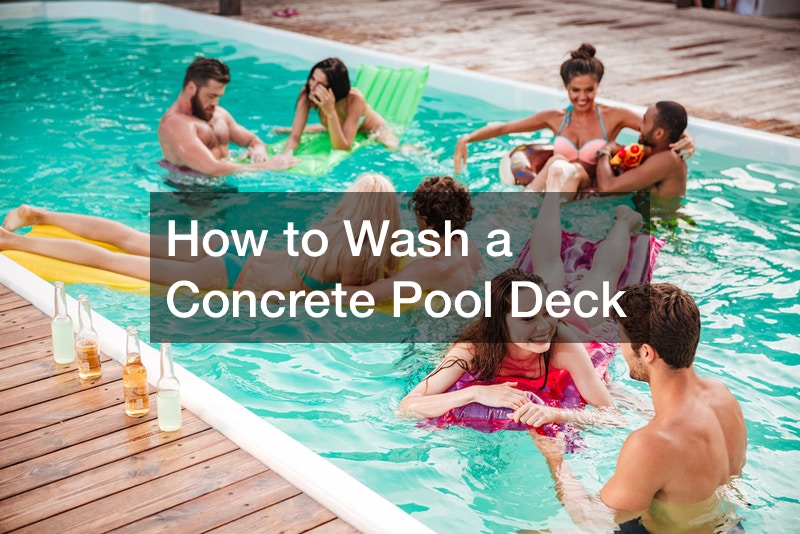 Does your pool deck need a good spring cleaning? Pool deck washing can be frustrating. Concrete, by its nature, is difficult to clean. That's before one considers that cleaning the pool deck shouldn't come at the expense of a clean and undamaged pool. This starts by power washing your pool deck and understanding the basic rules to not just power washing but how they differ when power washing a pool deck from a regular walkway.
The first thing to remember, in terms of those differences, is that using wands on a pool deck will only serve to damage the pool and pool deck. Instead, use a surface cleaner. With the surface cleaner comes differences in how it's used than how the wand is used. For instance, it's important to find an overlapping rhythm with the surface cleaner, or it won't clean every spot that you need it to. This means that the user should go back over spots they already washed by about 40% of what they had previously done. Furthermore, for the cleanliness and safety of your pool, make sure that you don't overlap the surface cleaner and the pool itself.
By following simple rules like this, the average person can find tons of success in keeping their pool deck bright and clean.